Posts for: February, 2015
By John Leitner DDS
February 27, 2015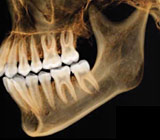 CAT scans or Computer Assisted Tomograph scans have been around for years. However, it is quickly becoming the new standard in dentistry. The reasons are clear both literally and figuratively, as they provide our office with millions of pictures so that we can combine them together to create 3-dimensional (3-D) images. Prior to this technology, we could only image the body in 2-dimensions with x-rays (radiographs) — a technology first developed by Roentgen.
One of the best features of CAT scans and CBCT (Cone Beam Computed Tomography) scanning is that they enable us to see and experience the body from the inside. Having this ability changes (and many times) improves upon the way we diagnose. Here's how they work in very simplistic terms. Picture your favorite multi-layered cake with each layer representing an image. A three-layer cake requires just three images. For us to build a 3-D image similar to the cake, we require millions of very thin layers (images) that we put together, one on top of another, until our results, one 3-D image. And by having so many thin layers, we are best able to diagnose. For example, in our cake analogy, it is easier to determine if the cake contains finely chopped nuts, berries or other ingredients when you cut numerous very thin slices of cake to examine versus having one large chunk of cake.
It is important to note that in our office we may not recommend using this technology in all cases, as it may not be necessary for your particular diagnosis and/or treatment. While the technology can prove invaluable, it is quite expensive and a simple 2-D x-ray may provide everything we need. However, some dental specialty areas where CAT scans are currently used include:
Orthodontists and pediatric dentists
Cosmetic dentists and tooth replacement specialists (prosthodontists)
Oral surgeons
Root canal specialists (endodontists)
Gum specialist (periodontists)
To learn more about CAT scans and how they are used in the various specialty areas, read the Dear Doctor magazine article "CAT Scans in Dentistry." Or you can contact us today to schedule an appointment to discuss your specific questions.
By John Leitner DDS
February 12, 2015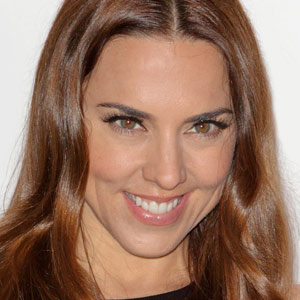 As a member of the best-selling pop group Spice Girls, Mel C (AKA Sporty Spice) enjoyed her share of musical superstardom. At the band's peak in the Nineties, the young singer's signature look featured baggy sweatpants, an assortment of tattoos, a nose stud and a gold-capped incisor, front and center in her mouth. Today, Melanie Chisholm is still singing — but now she's a mom, an amateur triathlete… and that gold tooth is just a memory. Not only that, her smile looks more evenly spaced and whiter than it did when she was referred to as the "tomboy" of the group.
What happened? In our view, it all boils down to changing tastes — plus a little bit of help from dental professionals. As the "wannabe" singer proves, there's no single standard when it comes to making your teeth look their best. Your own look is unique to you — and your smile can reflect that individuality.
For example, crowns (caps) are substantial coverings that may be placed on teeth when they are being restored. They are available in three types: gold, all-porcelain, or porcelain-fused-to-metal. The latter two are tooth-colored, while the gold is — well, shiny like gold bling. Which one is right for you? In many cases, it's your choice.
Likewise, dental veneers — wafer-thin shells that can correct cosmetic issues by covering the surface of your teeth — can be made in a variety of shades. Their hues may range from natural ivory to Hollywood white, and everything in between. What's the best color for you? Only you can say.
Some people opt for a "smile makeover" that uses small irregularities in the spacing and color of teeth to create a more "natural" look. Other folks want a perfectly even, brilliant white smile that dazzles the eye. Still others are looking to match or restore the smile they once had — perhaps even re-creating a signature gap between the teeth. As long as there are no other dental issues involved, the choice is yours.
So if you're unhappy with your smile — or if you feel it doesn't reflect the person you "wannabe" — why not talk to us about a smile makeover? Just call our office to schedule a consultation. You can learn more about this topic in the Dear Doctor magazine articles "Beautiful Smiles by Design" and "The Impact of a Smile Makeover."