Posts for: August, 2013
By John Leitner DDS
August 29, 2013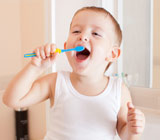 Caring for a young child can be overwhelming at times. Sometimes, it may feel like you can't read enough books to learn the correct way to do everything from potty training to feeding. It's also important to teach your child healthcare habits during these crucial years, so that they continue these habits for a lifetime!
Here are a few simple ways you can help your child to institute lifetime oral care habits.
DO: Encourage your Child to Brush Every Day with Fluoride Toothpaste. Fluoride will help make your child's teeth more resistant to tooth decay. You should use a thin smear of fluoride toothpaste for children under age two and a pea-sized amount for older children. At age two, you can also begin empowering your child to brush, but make sure that you supervise and finish the job. Your child will probably need your help until around the age of six.
DON'T: Share your Germs. Did you know that children are not born with the bacteria that cause tooth decay? In fact, the bacteria are transmitted to them from adults! You should never share a cup or spoon with your child. Also, next time you kiss your child, kiss him or her on the cheeks instead of the lips. Believe it or not, you can transmit harmful bacteria through this quick little kiss.
DO: Limit your Child's Sugar Intake. When your child consumes sugar, the bacteria use the sugar to produce acids that dissolve tooth enamel, eventually leading to tooth decay. Saliva can neutralize those acids, but it needs enough time, 30 to 60 minutes, to work its magic. That is why it is important to limit sugar intake between meals.
DON'T: Give Your Child a Bottle at Night. Juice, milk and even breast milk contain sugars that promote tooth decay, in particular during sleep, when less saliva is being produced. So, though it may be tempting, do not let your child go to bed with a bottle.
DO: Take your Child to the Dentist Early. The American Academy of Pediatric Dentistry recommends that all children have their first dental visit by the age of one. Your toddler will benefit from regular dental visits, because we will monitor tooth decay, correct brushing techniques and also, most importantly, ensure that he or she is comfortable in the dental chair.
DON'T: Allow your Child to Suck His or Her Thumb Past Age Three. Thumb sucking for comfort is a very normal behavior for babies and toddlers. However, if your child constantly sucks his or her thumb past the age of three, it can affect teeth alignment and jaw development.
If you would like more information about oral care for your child, please contact us or schedule an appointment for a consultation. You can also learn more by reading the Dear Doctor magazine article "Dentistry and Oral Health for Children."
By John Leitner DDS
August 14, 2013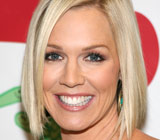 Plenty of parents use little tricks to persuade young ones to eat their vegetables, wash their hands, or get to bed on time. But when actress Jennie Garth wanted to help her kids develop healthy dental habits, she took it a step further, as she explained in a recent interview on Fox News.
"Oh my gosh, there's a froggy in your teeth!" the star of the '90s hit series Beverly Hills 90210 would tell her kids. "I've got to get him out!"
When her children — daughters Luca, Lola, and Fiona — spit out the toothpaste, Garth would surreptitiously slip a small toy frog into the sink and pretend it had come from one of their mouths. This amused the kids so much that they became engaged in the game, and let her brush their teeth for as long as necessary.
Garth's certainly got the right idea. Teaching children to develop good oral hygiene habits as early as possible helps set them up for a lifetime of superior dental health. Parents should establish a brushing routine with their kids starting around age 2, when the mouth is becoming filled with teeth. A soft, child's size toothbrush with a pea-sized dab of fluoride toothpaste and plenty of parental help is good for toddlers. By around age 6, when they've developed more manual dexterity, the kids can start taking over the job themselves.
Here's another tip: It's easy to find out how good a cleaning job your kids are doing on their own teeth. Over-the counter products are available that use a system of color coding to identify the presence of bacterial plaque. With these, you can periodically check whether children are brushing effectively. Another way of checking is less precise, but it works anywhere: Just teach them to run their tongue over their teeth. If the teeth fell nice and smooth, they're probably clean, too. If not... it's time to pull out the frog.
And don't forget about the importance of regular dental checkups — both for your kids and yourself. "Like anything, I think our kids mirror what we do," says Garth. We couldn't agree more.
If you need more information about helping kids develop good oral hygiene — or if it's time for a checkup — don't hesitate to contact us and schedule an appointment. You can learn more in the Dear Doctor magazine article "How to Help Your Child Develop the Best Habits for Oral Health."