Posts for: July, 2013
By John Leitner DDS
July 30, 2013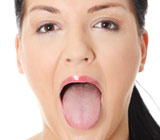 A consistently dry mouth is not only uncomfortable and unpleasant but also probably more serious than you think. Dry mouth, medically known as xerostomia ("xero" – dry; "stomia" – mouth) affects millions of people, but few understand why it happens or why it is important.
What Causes Dry Mouth?
It is normal to awaken with a dry mouth because saliva flow decreases at night. But if your mouth is persistently dry throughout the day, it may be a result of habits such as smoking, alcohol or too much coffee drinking or even dehydration. It is also a common side effect of some medications. Xerostomia is not a disease in itself, but it could be a symptom of salivary gland or other systemic (general body) disease.
Why is Saliva Important?
A persistently dry mouth can be a problem. Not only does it feel unpleasant and lead to bad breath, it can also significantly increase your risk for tooth decay. Saliva lubricates your mouth for chewing, eating, digestion and even speaking. Saliva also has important antibacterial activities. Most importantly normal healthy salivary flow neutralizes and buffers acids in the mouth to protect the teeth from the acids produced by bacteria on the teeth that cause decay, and by acids in sodas, sports drinks and juices that can erode tooth enamel.
Not only does saliva neutralize acids but with its high mineral content it can actually reverse de-mineralization — the process by which acids attack enamel and remove calcium from the enamel surface. Healthy saliva actually re-mineralizes the outer layers of tooth enamel, but the process can take 30-60 minutes. That's why it's important not to snack on sugars or drink sodas between meals — one an hour and your mouth is acidic all the time.
Individuals without enough saliva are especially at risk for root decay and fungal infections, and they are also more likely to lose tooth substance through abrasion and erosion.
What Can We Do for a Dry Mouth?
If your mouth is usually dry, make an appointment with us to assess the causes of the problem. However it may be more serious with medical implications. The solution may be as simple as drinking more water and using good daily oral hygiene, or it may necessitate prescription medication to promote more saliva flow.
Contact us today to schedule an appointment to discuss your dry mouth and what we can do to help. For more information read the article in Dear Doctor magazine "Tooth Decay – How To Assess Your Risk."
By John Leitner DDS
July 15, 2013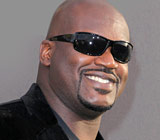 You may think snoring is a minor problem, but it can be a lot more than that. Just ask hoops star Shaquille O'Neal, whose rambunctious snoring bothered his girlfriend enough for her to suspect a health problem. Her observations eventually led to Shaq's diagnosis of moderate Obstructive Sleep Apnea (OSA), which occurs when the soft tissue structures at the back of a person's throat, including the tongue, partially close off the upper airway and prevent air from moving into the lungs during sleep. Sometimes airflow can be blocked completely for 10 or more seconds.
When air flow is reduced, blood oxygen levels drop. This leads to brief waking episodes known as "micro-arousals," which can happen sometimes more than 50 times an hour. The sleeper might not even be aware of this, even while gasping for air. Micro-arousals prevent the person from ever reaching deep, restful sleep.
Besides suffering from excessive daytime sleepiness, studies show sleep apnea patients are at higher risks of heart attacks, congestive heart failure, high blood pressure, brain damage and strokes. People with sleep apnea also have a higher incidence of work and driving-related accidents.
OSA can be treated in a few different ways. On the advice of his doctor, Shaq opted for a Continuous Positive Airway Pressure (CPAP) machine, which generates pressurized air delivered through a face mask worn while sleeping. The force of the pressurized air opens the airway (windpipe) in the same way as blowing into a balloon does.
For people with milder OSA, or who find they can't tolerate wearing a mask during sleep, an oral appliance supplied by a dental professional might be the answer. Oral appliances are worn in the mouth and are designed to gently reposition the jaw and move the tongue forward away from the back of the throat. Success rates of 80% or more have been reported using oral appliances, depending on the severity of the OSA.
If you would like more information on sleep apnea, please contact us or schedule an appointment for a consultation. You can learn more about sleep apnea by reading the Dear Doctor magazine article "Snoring & Sleep Apnea." Dear Doctor also has more on "Sleep Disorders & Dentistry."